Norma Herr Harris, of Lancaster, was announced as the new Community Manager for Steeple View Lofts, an age 55 plus rental apartment community operated by the organization. It is located in Downtown Lancaster.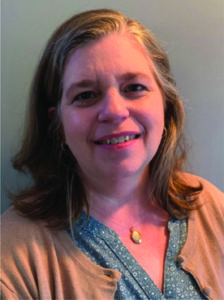 Since 1997, Norma Herr Harris has served in a variety of Long Term Care organizations providing dietary guidance for residents most recently at Willow Valley Communities and United Zion Retirement Community. She holds a Master's Degree, Business Administration, Eastern University, St. Davids, PA and a B.A. in Dietetics from Eastern Mennonite University, Harrisonburg, VA. In addition, she completed an internship at Medical College of Virginia, Virginia Commonwealth University, Richmond, VA.
Norma grew up in New Holland. After raising two sons in Lititz, she and her husband and moved to Lancaster City two years ago. Recently when she was looking for work within walking distance of her home she was excited to hear of this opening. She comments, "This position draws on many of my experiences and skills. I'm enjoying getting to know and work in this community."
Vice President of Community Initiatives Evon Bergey is excited to have Norma onboard. "I am thrilled to have Norma join the Landis Communities team and serve at Steeple View Lofts. Norma's desire to support residents at Steeple View Lofts and insure a positive experience for the residents will be an asset to all who live there."
Norma replaces Melissa Ressler who is leaving the role to concentrate on the growing Lancaster Downtowners organization, of which she is the Executive Director. Her office is still located in the Steeple View Lofts building.
Steeple View Lofts are rental apartments for those 55 and over in the heart of downtown Lancaster, Pennsylvania. Three floors of lofts are located above retail space, including Miesse Candies and the Friendship Heart Gallery. Steeple View Lofts is more than a building, as residents engage the city and one another for a connected and community-based 55+ lifestyle. Steeple View Lofts is an affiliate of Landis Communities and as such, residents have ready access to Landis At Home and delivered meals, which support thriving at home.