CURRENT OPENINGS
As of November 15, 2023 | Call for the most current availability
Third-Floor Two-Bedroom Apartment with Den
Unit 303 has large windows with beautiful southern exposure
Rent $2,415 | 1,010 sf
Constructed in 1886 as the H. Doer Warehouse, the space has historically been used for silver plating, tobacco storage, umbrella manufacturing, and even as a foundry. The modern apartments' beautiful city views enhance the stunning historic details and large windows that welcome the sun.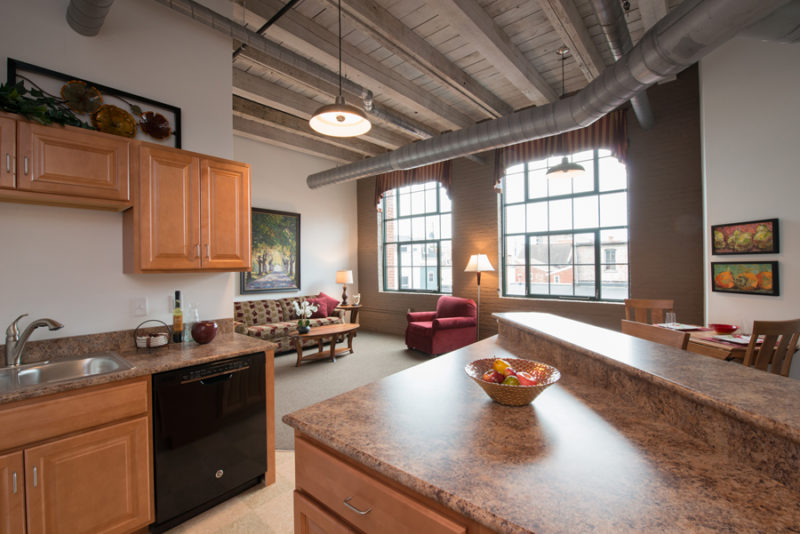 One- or two-bedroom lofts, ranging in size from 700 SF to 1000 SF, include a kitchen, a living room, and a bathroom. The open floor plans of the 36 units feature an in-suite washer and dryer, a walk-in shower, and independently controlled HVAC. Security is paramount with secured resident entries, and small pets are welcomed. Each floor has a community space, and a large shared deck for all residents is on the second floor.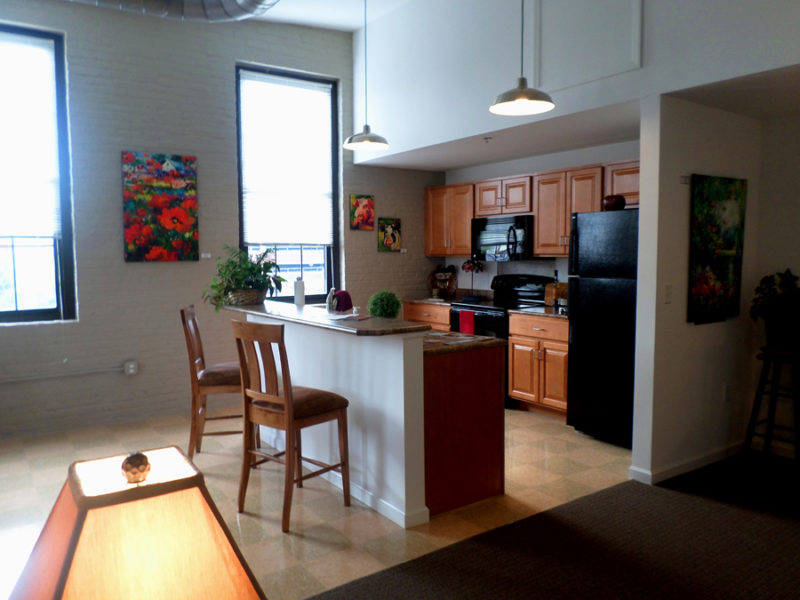 The building has some parking available on site, or residents may take advantage of the multiple nearby parking garages (many of which house electric car charging stations).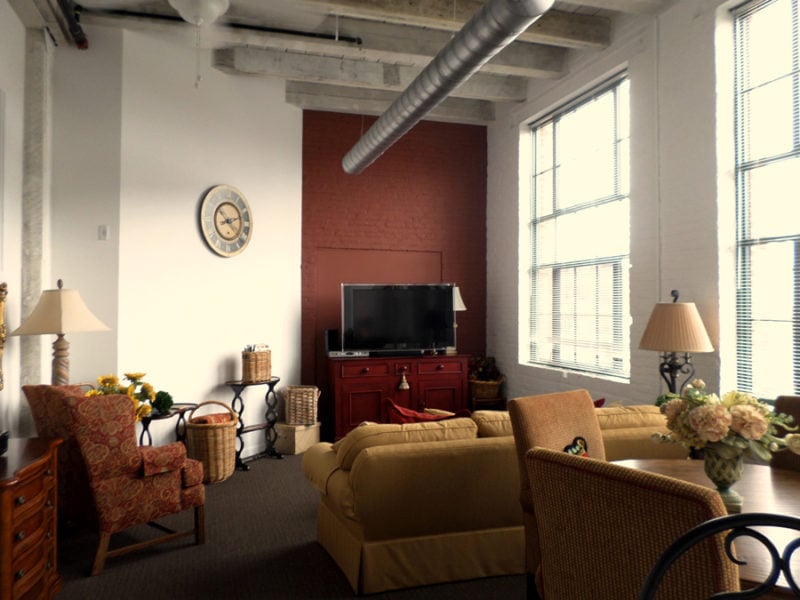 Steeple View Lofts proudly offers ADA apartments for those with mobility impairments. With your comfort in mind, Steeple View Lofts offers a range of solutions to accommodate your needs. In addition, residents have access to Landis at Home services if they seek additional support.