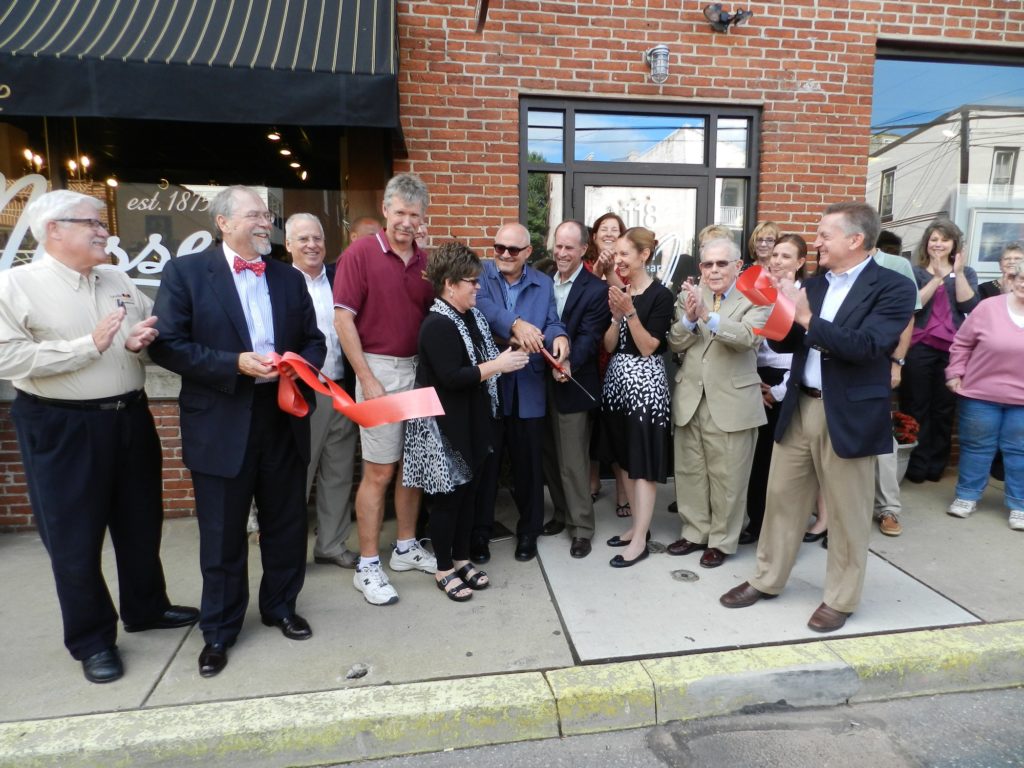 In celebration of the fifth anniversary of our Grand Opening, we recently interviewed Landis Communities President/CEO Larry Zook about the vision and history that made Steeple View Lofts what it is today.
1. What was the original vision for Steeple View Lofts and how did it come to be? 
In 2008, the Landis Homes board members and leadership team began a strategic planning process by contacting about 150 key stakeholders.  At least 9 or 10 of the stakeholders shared that while they understood and appreciated the beautiful setting that Landis Homes offers as it is surrounded by, they personally expressed interest in an urban senior living option, recognizing the walkability and cultural diversity of urban settings.  We heard this interest and began sharing about the call we were hearing for urban senior living with others. These conversations were a big part in the decision to create Landis Communities to help offer options in addition to the traditional retirement community model.
---
2.  When the organization began talking about this option, what were the responses?
As we shared about the interest in an urban senior living option, many were excited about it.  RLPS architect Gregg Scott noted that due to the many services already within a short walk of downtown Lancaster, such as stores, restaurants, banks, medical providers, an organization like Landis would not need to provide all of these services as need to be provided on traditional retirement community campuses.   Groups like the Hourglass Foundation and Lancaster City Alliance, along with the Mayor's office, all provided strong support.  RGS Associates, a land planning partner doing work on our campus in Manheim Township, was aware of the 118 N Water St property and put us in contact with Zamagias Properties in Pittsburgh, who were looking to develop the building.  Zamagias quickly became supportive of using the property for senior living as well.
---
3.  How was the idea received by the city of Lancaster and downtown merchants?
Mayor Richard Gray and the local merchants were very supportive.  Residents in a downtown senior living apartment community are able to access stores, restaurants and other services within a short, healthy walk, and at the same time benefit the local downtown economy and small business owners by frequenting downtown businesses.  Hourglass Foundation leaders noted the economic benefit that residents would contribute to the downtown businesses.
---
4.  What was the biggest learning experience in openingSteeple View Lofts?
Whenever a new concept is introduced in a community, such as urban loft style apartment living for persons age 55+, it often takes longer for a new concept to launch and fill up than one expects.  It took us about 2 1/2 years to fill the 36 apartments of Steeple View Lofts, when we had hoped it would fill more quickly than that.
---
5.  Do you see Steeple View Lofts today meeting the goals that it was intended to? 
Absolutely, Steeple View Lofts offers a very walkable community in a vibrant urban setting, adjacent to Gallery Row and within a short several minute walk to Central Market.  It has a Walk Score of 99 out of 100, described as a Walker's Paradise.  Residents have shared that they are both healthier (due to walking) and happier (due to experience of community) as a result of joining the Steeple View Lofts community.
---
6.  Might Landis Communities consider another middle-income rental building in the future?
Yes, it is a frequent question that we receive, and we anticipate adding similar communities in the future in a variety of settings – urban, small town, and rural – to help connect with the varied interests of those looking to live in an age 55+ active living rental community.